Robotic Process Automation (RPA) is a digital transformation technology that is transforming the way businesses conduct their operations. After the massive success the technology has brought to organizations across various sectors and industries, businesses are now exploring how this technology could help assist customer support representatives.
A popular adage says 'Customer is King.' Customers are seeking quick fix solutions round the clock to the problems that they encounter on a daily basis. Whether it is reporting a technical issue with a purchased product that is troubling them or requesting changes in their orders; customer support representatives have to be on their toes to solve the problems of their clients.
[bctt tweet="Customers are seeking quick fix solutions round the clock to the problems that they encounter on a daily basis." username="@UInsights"]
Customers expect accuracy and immediacy in the process and failure to deliver as per their wishes creates a lasting negative impact on them. When complex issues arise, a human touch point is necessary to cater to the clients' expectations. It is a challenge for companies to have a perfect blend of human and automated workforce that solves the problems and caters to their customers effectively and efficiently.
Their patience levels are low, anxiety levels are high and customers expect instant responses whether it is through an email or on call.  Spelling errors or discrepancy of any kind is not spared as dissatisfaction is quick to set in and spread via negative word of mouth and through social media.
As should be quite apparent, the stakes are high and the conditions just about perfect for implementing Robotic Process Automation in Customer Support.
Case for RPA in Customer Support
Robotic Process Automation helps in eliminating the customer and employee effort by collecting, analyzing and sharing information across channels easily. RPA promises to automate back office processes and improve customer service.
Happy customers are a result of creative efforts of the customer support representatives of a company in delivering satisfactory service. Thinking out of the box can surprise customers and please them. Adopting RPA will help the organizations reply promptly to their customer queries and improve existing relationships.
A study by Price Water House Coopers states that by 2020, there would be a requirement for flawless execution when it comes to omnichannel customer experience. Price and product may be important for any customer but customer experience will start playing a pivotal role in brand differentiation. It is for this reason that many organizations have transformed digitally to provide consistent experiences for their customers.
RPA in Customer Support
Robotic Process Automation has brought about reduction in costs, improvement in efficiency, error reduction, improvement in accuracy and productivity. All of these are attractive to any business organization. Robotic software grants valuable advantage to call centers by providing solutions to the problems in process and technologies across the industry.
Automating call centers is an integral step for achieving better productivity, customer satisfaction, efficiency and profitability. Service centers have many rule based tasks where automation can be implemented and this will create a noticeable positive impact.
Improving Customer Contact
The first call that a customer makes to a support representative involves sharing basic information about the transaction, problem or order which is available in the company's databases. This can be a challenge as the customer service representative has to switch from one system to another to verify the customer profile, check the order, and validate claims, check order history, status of order and pending queries while speaking on call and keeping the anxious customer waiting.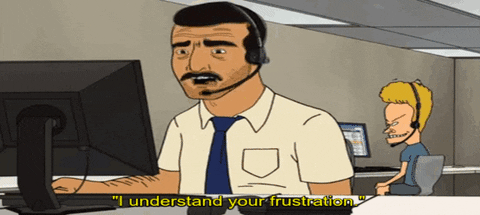 This is a two way headache for the customer who is made to wait while the information is retrieved and the support staff who is frantically switching between systems to check the records and solve the service request.
Support staff that has been at it for years can navigate swiftly and respond in reasonable time adding to customer satisfaction. However, newer support staff may not be able to deliver the same, resulting in dissatisfaction. The obstacles may be a variety of logins, tools, manuals and switching screens, all of which come at the expense of the customer experience.
Robotic Process Automation will relieve the support staff by removing such headaches. RPA will optimize workflow such that the person will know what to do in very little time. This will improve customer experience and make it consistent and effective.
Improving Experience of Follow-Ups
When calls pertaining to earlier issues arrive they are called follow ups. As the customer is on the call with the support representative, they are moving towards solving the problem which requires updated data to be stored in the customer's account.
In a typical setup, the support staff will have to enter all this data manually which is time consuming and cumbersome. Suppose there are multiple databases where the records need to be updated; this repetitive task will consume time much to the irritation of the customer. This can lead to errors as the agent scampers to enter details and solve the customer request as quickly as possible.
RPA comes to the rescue yet again. Robotic Process Automation will enable the support staff to make a single entry which will be recorded across all the databases. This will not only save time but also eliminate the double verification headaches. Automating processes simultaneously with data integration definitely transforms call center operations.
[bctt tweet="Automating processes simultaneously with data integration definitely transforms call center operations." username="@UInsights"]
It is important for customer support agents to get in touch with a customer after the complaint is lodged so that problem solving steps are triggered and essential information is gathered. Sometimes the customer may receive extra features and this can be changed in the customer account.
But one must keep in mind that RPA technologies must not be applied in isolation. You will need to understand which workflows can be simplified and which would improve the experience of the customer and benefit the organization. Concerns of the support staff also must be kept in mind before applying RPA to the workflow and processes. A plan must be in place to cater to the customers in case of failures and further improvements must be envisaged.