Retail has been one of the most prominent and growth oriented sectors, especially in the emerging markets in the recent past. According to a report by eMarketer, the retail industry is expected to reach a mark of $27.7 trillion in global sales by 2020 and along with the growing opportunities; the competition among different players is rapidly rising.
Along with adopting innovative practices to attract and engage more customers, the players in retail industry have been using newer technologies for Retail automation to smoothen their processes and gaining a growth momentum to counter various challenges.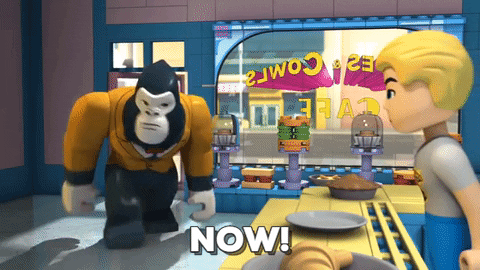 Whether it is brick and mortar or e-commerce, there are several processes involved in the retail industry where time consumption and the scope of human errors are serious concerns.
Well, talking about the processes, there is so much that goes behind bringing a product from the stage of production to the retail shelf for selling. From supply chain management to sales analytics, a retail chain includes numerous processes that were being performed manually until a few years ago. With the introduction of innovative technologies like RFID, POS and the most recent and most impactful RPA (Robotic Process Automation), companies are looking beyond the human capabilities to manage these processes more accurately and productively.
How does RPA help in retail industry?
Along with easing up the most basic tasks of the industry such as product scanning, data analytics, and inventory management, Robotic Process Automation caters to most of the administrative processes as well, resulting in advanced auditability, better customer relationship management, cost reduction, better productivity, and much more!
Let's look at some of the ways in which the retail industry makes use of RPA:
1. Returns Processing
The increasing use of customer oriented retail practices especially in e-commerce adds up the tasks like product returns to the various retail processes. Processing returns manually can be a really time consuming task. Product returns are a cost to the company and if their processing is done manually, it may further increase the costs. RPA effectively manages the returns and does all the required changes needed in altering the inventory database and customers' billing.
2. Workflow Management
Retail is essentially a human driven industry and customer interaction is one thing that needs to be done manually. But with the use of RPA, managing the workflow and other HR processes can be facilitated more productively. Whether it is assigning shifts, measuring time and attendance, auditing sales, payroll and leave management, or assessing employee performance, everything becomes easier with Robotic Process Automation.
3. Customer support management
With the increasing focus on customer delight, customer support has become an integral part of the retail industry. Especially in e-commerce, providing 24×7 customer support and sending real time updates to customers has become really important. With Robotic Process Automation, companies can make their customer support more quick and convenient.
[bctt tweet="With RPA, companies can make their customer support more quick and convenient." username="@UInsights"]
From the moment an order is placed, the system keeps a track of it and sends real time updates to the customer. This process doesn't end even at the time of delivery; an efficient customer support system collects even the after sale feedback from the customers. RPA thus facilitates saving of a lot of time, money and efforts.
4. ERP Management
RPA based Enterprise Resource Planning is probably the next big thing after automated inventory management. From keeping a track of price changes, billing, employee vacancies to generating reports like accounts payable and receivables, an ERP managed with RPA automates everything and minimizes human efforts. With an integration of inventory at the warehouse and sales at the POS, an automated ERP makes sure that you are never out of resources for your organization.
5. Accounting and Finance
Over the years, the accounting and finance functions have largely been managed by qualified professionals but over time technological advancements have called for swifter actions, error reductions and smoother workflow. RPA does just that. In an age characterized by digital transformation, order and invoice processing, accounts payable and accounts receivable management, account reconciliation, procure to pay, order to cash, record to report cycles, consolidating account information amongst numerous other tasks can be managed using RPA.
For example, the financial closing involves a myriad of tasks ranging from closing out ledgers to creating financial filings and then sending them to various regulatory bodies. This involves working with distinct individuals, systems across various departments. The process is cumbersome and can be easily mitigated by RPA.
Transactions across various departments and divisions need to be recorded, maintained, updated and consolidated. RPA can gather and consolidate the transactions and reconcile them in ERP. RPA can speed up all these processes, save time and reduce costs.
6. Marketing and Consumer Behavior Analysis
Reliability and speed are crucial for retail when it comes to marketing and consumer behavior analysis. Speed in analysis and decision making would help provide advantage over other retailers in the industry and perceived reliability by customers would spread positive word of mouth. Adopting RPA would deliver both.
Campaign analysis is another area where RPA is applicable. It is an essential tool which helps marketers assess their current actions and decide on the future course of action. It brings clarity in determining campaign goals, ascertaining campaign budget and identifies specific channels that require improvement.
The biggest benefit RPA provides here is that past actions can be repetitively performed in the future without manual effort. If the retailer tweaks strategies based on analysis, then RPA will help in measuring effectiveness of new strategies.
Product categorization is one of the most important but ignored functions in the retail industry. Customers fail to find numerous products online because of poor product categorization. With over a million products sold, the retailers have now integrating RPA to assign attributes and categorizing products for a seamless customer experience.
Besides these, RPA when used in consumer behavior analysis that would drive effective trade promotions, store specific planning, new product introductions, customer on-boarding from websites, manage subscription renewals, claims processing and complaint handling, loyalty card management.
7. Demand and Supply Planning
In the past demand and supply planning was a cumbersome task that entailed seeking and gathering chunks of data, standardizing and formatting them, running simulations, finding out exceptions, and finally confirming and communicating the plan. These tasks can be automated and streamlined using RPA technologies.
Adopting RPA technologies would help retailers in increasing capacity and asset management and improving customer, supplier and employee satisfaction. RPA makes the life of retailers easier!
8. Logistics and Supply Chain Management
Efficient management of the logistics and supply chain enables global organizations to move their goods from suppliers to consumers, monitor inventory level and track the shipment so that materials are delivered on time. Supply chain is a popular target for RPA since these processes are highly dependent on the back office.
Since communication is essential for supply chain success, automation of emails would facilitate better communication between customers, suppliers and distributors. RPA would help in automating an email or text when an order is booked, shipped, delayed or delivered.
RPA is helpful in maintaining inventory levels to ensure retailers have enough products and services to meet demand. Notifications can be generated when products reach alarmingly low or threshold levels. After assessing past orders, RPA can help determine optimum order levels so as to improve procurement, reduce costs and reduce wastage.
As retailers rush to adopt RPA in the fear of being left behind cruising competitors, they are only moving towards technologies that would bring more benefits and allow them to compete confidently.
Conclusion
The above listed cases are the most common tasks that can be used for retail automation through RPA, but there are several other tasks in an organization where human efforts and human errors can be minimized and an optimum utilization of valuable resources can be done.
The use of Robotic Process Automation eliminates the need of performing a lot of manual tasks that employees generally have to perform. According to stats, more than $2 trillion can be saved in global workforce by automating almost half of the tasks done by humans and when it comes to an emerging industry like retail, using Robotic Process Automation becomes even more important. So unlock the potential of your workforce and make full use of RPA for better productivity and lower costs!